The Goodness of God | Fruit of the Spirit Prayer Season
If you were to choose one song to sum up the past 18 months, what would it be?
Mine, hands down, is Goodness of God. These lyrics get me every time:
All my life You have been faithful. All my life You have been so SO good! with every breath that I am able, I'm going to sing of the goodness of God!

Jenn Johnson
Truthfully, when I read the headlines, my heart cries out for Jesus' return. There's just so much badness in the world today.
But when God created this earth, He looked at all He had made and He called it good. And He looked at the humans He'd created and called them very good. And despite sin's attempt to mar God's good world, Jesus has conquered sin and death, bringing life, healing, and goodness into the world once more.
So even though we live in a world filled with heartache, we can still taste of God's goodness every day: The Lord is good to all, and His tender mercies are over all His works. Psalm 145:9
What's more, those who belong to Him can't get away from the goodness of God: Surely goodness and mercy will follow me all the days of my life,
and I will dwell in the house of the Lord
forever. Psalm 23:6
The goodness of God follows us everywhere we go.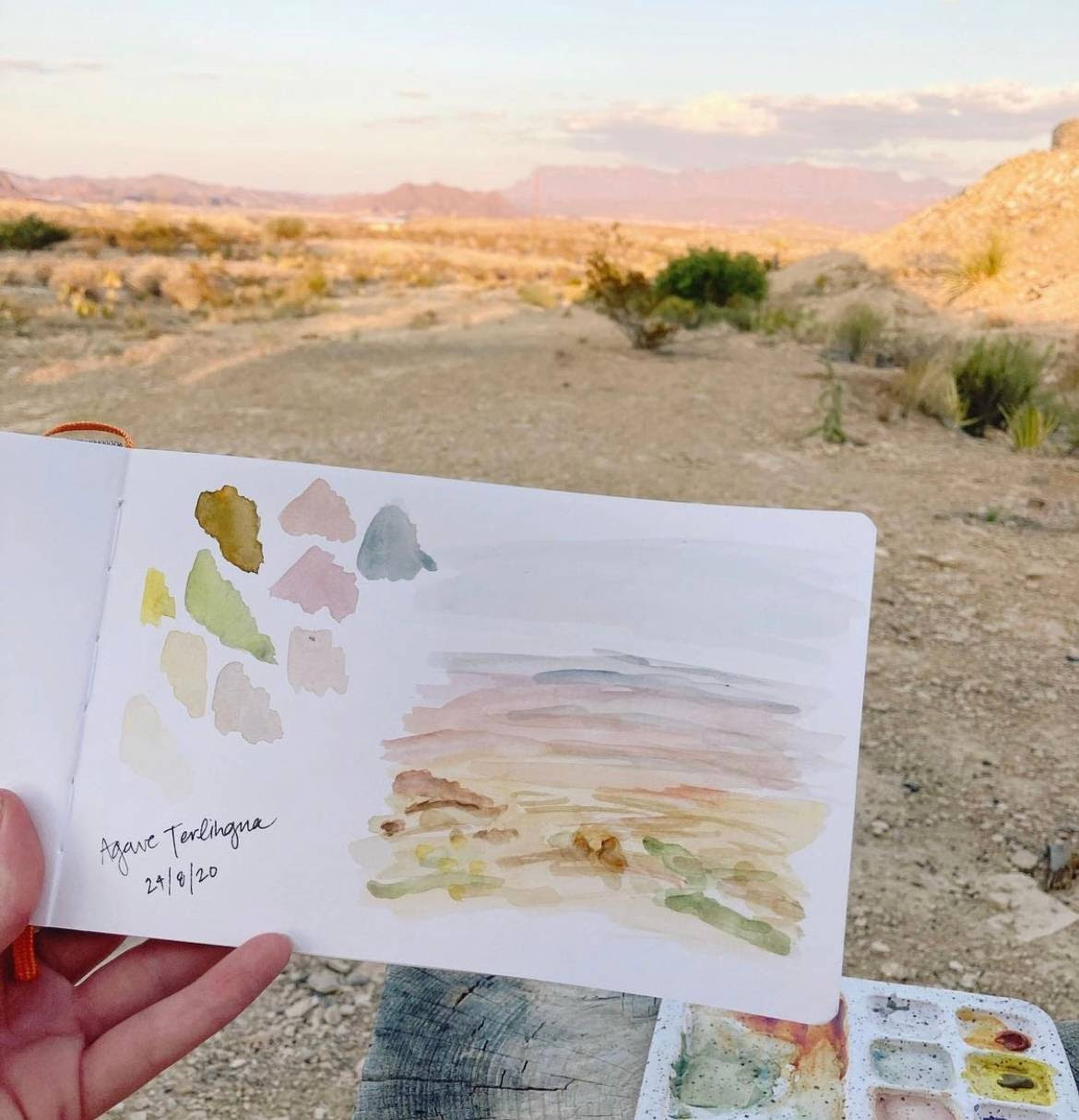 Because God's goodness is both all around us and within us.
You see, our Creator God has placed His own Spirit within His children, filling us with His goodness so that we become His agents of goodness in the world. Like salt slowing down natural decay, we slow down the rot of sin in this world by our presence in it—by God's Spirit working in us. (See what Jesus had to say about this in Matthew 5:13-16.)
The fruit of the Spirit is goodness. Not our own self-made goodness, but Christ's gift of goodness to us and through us.
So open your eyes today, dear one, and see God's goodness all around you. Recognize His gifts of goodness in the sunrise, in the laughter, in the moment of repose, in the smile of a stranger, in the sacredness of ordinary life.
And then let your heart sing of His goodness all your days.
From the moment that I wake up Until I lay my head I will sing of the goodness of God.

Jenn Johnson
---
From the podcast…
---
"Who is wise and understanding among you? Let them show it by their good life, by deeds done in the humility that comes from wisdom." James 3:13 NIV
Let's begin by Reciting the goodness of God, praising Him for who He is and what He has done in our lives… 
God of All Goodness and Grace, truly only You are good, perfect in all Your ways and above reproach all God's commands. Thank You for living the perfect life, knowing we never could, and through Your death giving us Your righteousness. I praise You for how You're working out Your goodness in my life too!
In the next few moments, praise God for how He has shown His goodness in your life recently.
We continue by Expressing Our Neediness, confessing our need for Him and His forgiveness. 
Lord Jesus, I'm acutely aware of my own sinfulness apart from You. Truly, any good thing in my life is the work of Your Spirit in me. So help me more fully surrender myself to You, that I may be quick to do the good deeds You've prepared for me from all eternity, and so that all may see and glorify You, Jesus, not me.
In the next few moments, confess to God how you have failed to [love Him and love others], and express your desire to abide in Him, so that His Spirit may bear much fruit in your life.
Now we move into a time of Seeking His Stillness, becoming aware of God's loving presence surrounding us and filling us this very moment. 
Take a few moments to become aware of God's loving presence surrounding you this very moment.
Finally, let's Trust God's Faithfulness. I invite you to declare your confidence in God's faithfulness to produce fruit in your life, to preach to your own heart and soul that He is trustworthy and He will take care of what you entrust to Him.
Lord, when You looked at Your creation, You declared it all "good." And despite all the ways Satan has tried to wreck my life, You are continuing to do a good work in me, and You will complete it. Help me to more fully trust You. 
"In the next few moments, say it out loud: "God, I trust that You will be faithful."
For Further Prayer and Study:
Psalm 145:17

Nahum 1:7

Matthew 5:15–16

Luke 18:19

2 Corinthians 9:8

Galatians 6:9–10

Ephesians 5:9
If you've missed some of our other posts from the Fruit of the Spirit series, you can catch up here!
Wish you could find rest in God's presence?
Learn how to finally focus your mind in prayer so that you can rest in God's presence when you download the REST prayer bookmark.