This week's Creative Devotion is called Pretzels of Prayer and comes from the Lent and Easter Family Activity Guide I put together for you and your kids.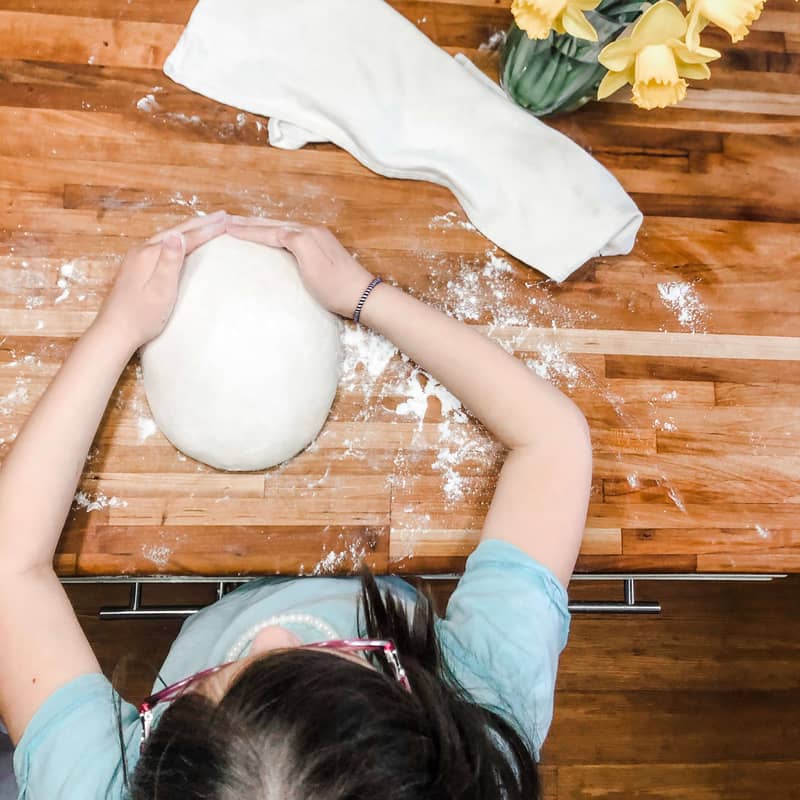 Last week, we made soft pretzels using this easy recipe. My kids truly enjoy being in the kitchen with me, and I've found it gives us lots of time to talk while their little hands are busy (even if we do end up with a big mess to clean up later).
You may be wondering: what do pretzels have to do with prayer?
Well, I wanted us to talk about Jesus' prayer in the Garden of Gethsemane. But I got the idea because legend has it that pretzels were invented by a sixth-century Italian monk who twisted scraps of dough to resemble arms crossed over the chest in prayer.
Kind of like Amelia in the picture below.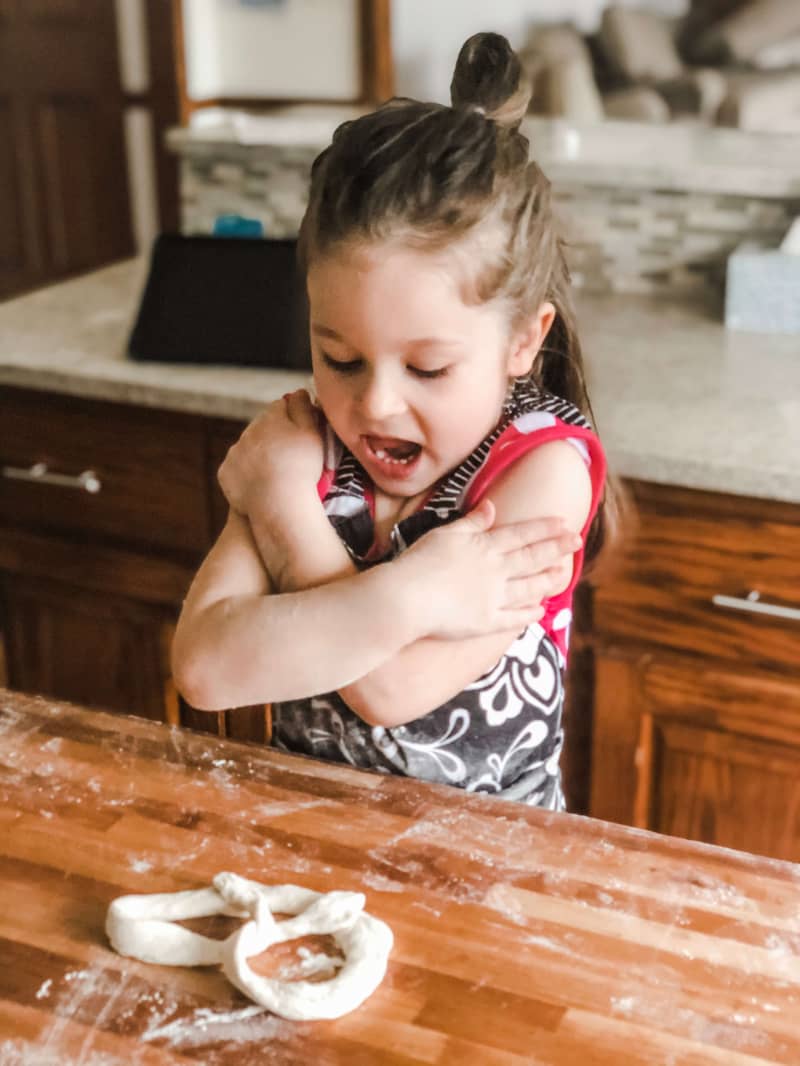 But as fun as this looks in pictures, these pretzels made us both laugh and cry.
While shaping the dough, one of my kids began sobbing because her pretzels were lumpy and uneven, not "perfect." Goodness, my mama heart just broke for her. So we talked about it.
"Darling," I explained, "even if the pretzels don't look great, they will still taste yummy. And you know what? It's the same with our prayers. Our prayers don't have to be perfect. Only Jesus is perfect. And because He intercedes for us, God always loves hearing from us."
Even as I spoke the words to comfort my child, I sensed God's Spirit comforting my own heart with this simple truth.
Because Jesus' blood covers our sins, and because God rose Him from the dead and seated Him at His right hand, our imperfect prayers receive an audience with the God of the universe. Woah!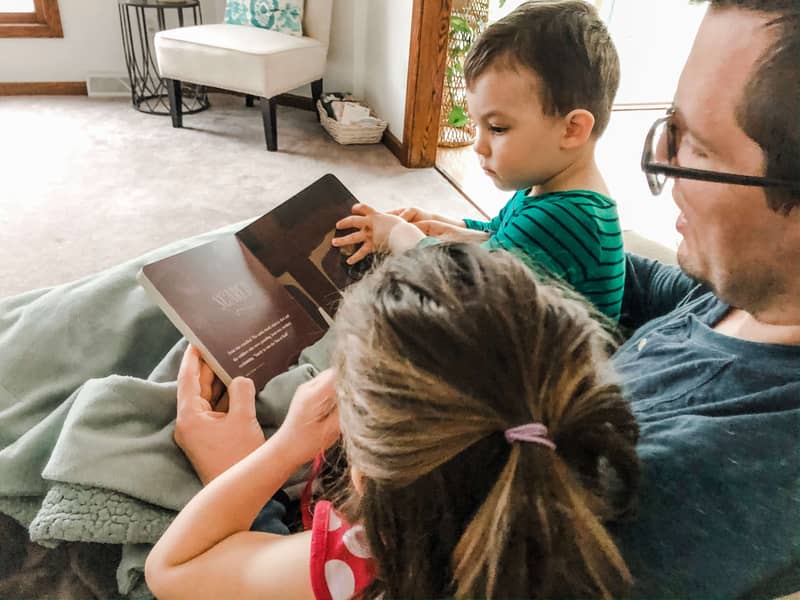 While the pretzels were baking, my husband read to the children from Jesus' high priestly prayer in John 17. We talked about how Jesus prayed for His disciples on the night before His death, and how He continues to pray for us (Heb 4:14-16).
Then we each thanked God for the gift of prayer while enjoying our warm pretzels.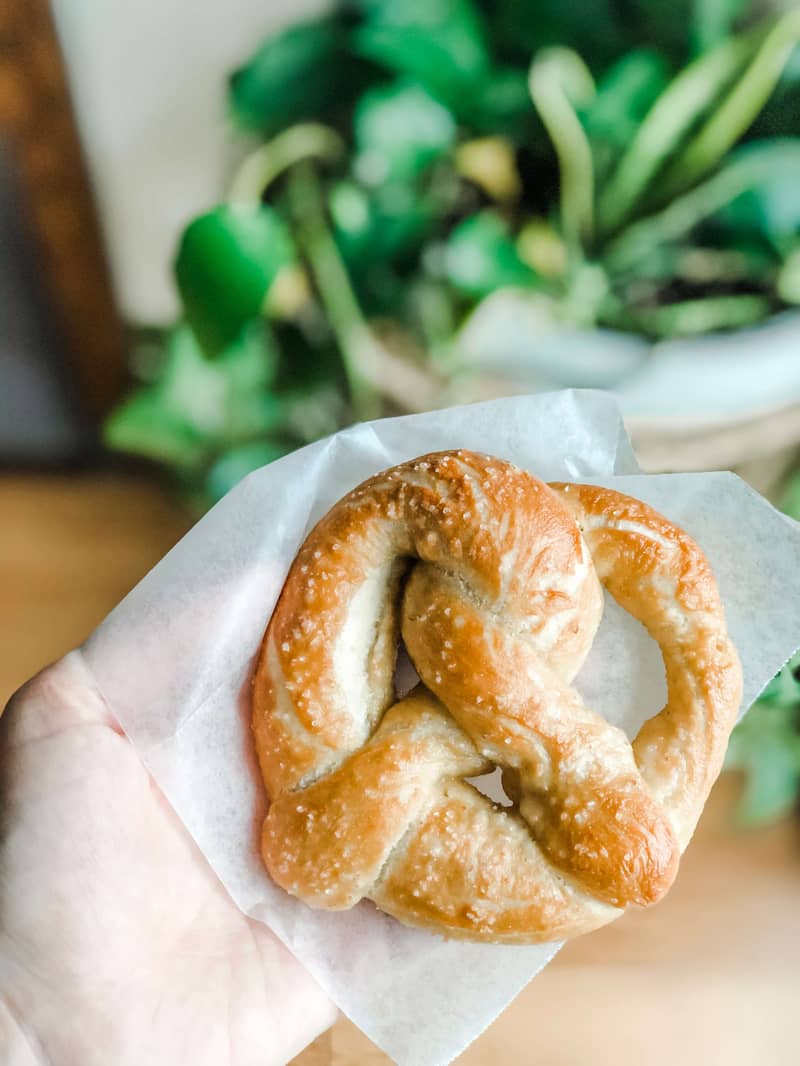 God, thank You for Jesus' perfect sacrifice and His continued ministry of intercession for us. As we enter this Holy Week, even in this season of social distancing, remind Flaviu that You are never far from us, and we can approach Your throne of grace with confidence because of Jesus. Amen